[ad_1]
The string trio, Simply Three, is perhaps one of the best-known performers at the Juneau Jazz and Classics fall festival.
They are a crossover group that is causing a stir on YouTube, mixing classics, pop and rock and roll.
During this Thursday's Juneau afternoon, the trio will talk about their gender-jumping style.
Also in this program,
Cellist Zuill Bailey, Artistic Director of Juneau Jazz and Classics, will pull back the curtain to reveal the thinking behind this year's festival.
And after 25 years, Constable Jim Quinto is retiring from the Juneau Police Department. What he liked most about his job.
Rhonda McBride hosts this Thursday's show. You can catch Juneau Afternoon, Tuesday through Friday, live at 3:00 p.m. on KTOO Juneau 104.3. The replay airs at 7:00 p.m. on KTOO. You can also listen online at ktoo.org.
For more information on Juneau Afternoon or to schedule the show time, email [email protected] Please plan early. The show is often booked one to two weeks in advance.
Guests: Zack Clark, cellist. Nick Villalobos, bassist. Glen McDaniel, violinist.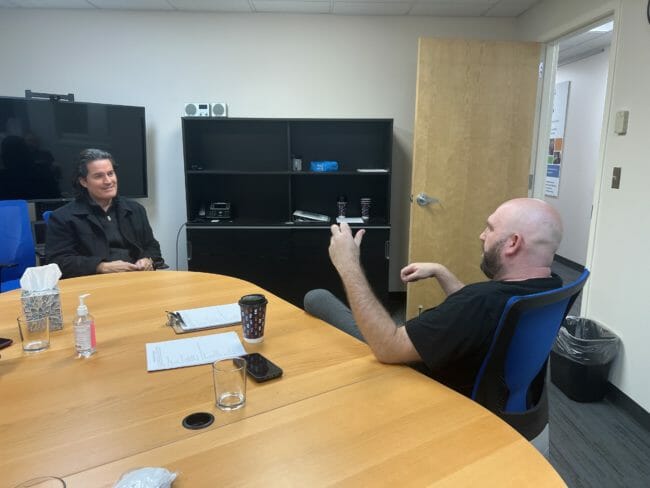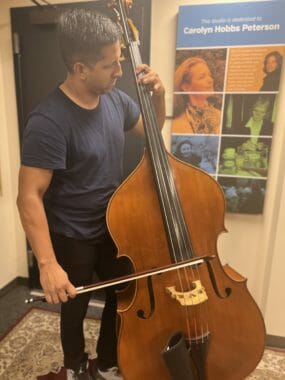 Simply Three makes it all simple, but the string trio's music is a sophisticated mix of genres.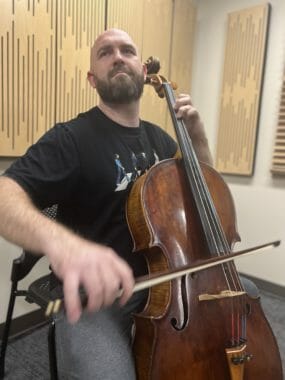 Zack Clark and Nick Villalobos, who co-founded the band, say the secret sauce is to use the bass as both a solo and percussion instrument.
In a conversation with Rhonda McBride, the band explains how their sound continues to evolve as they add original compositions to their repertoire.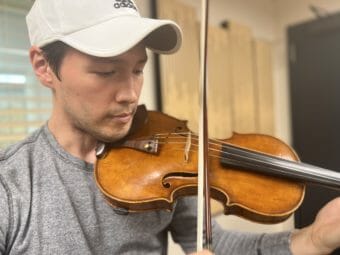 Guests: Zuill Bailey, Artistic Director Juneau Jazz and Classics.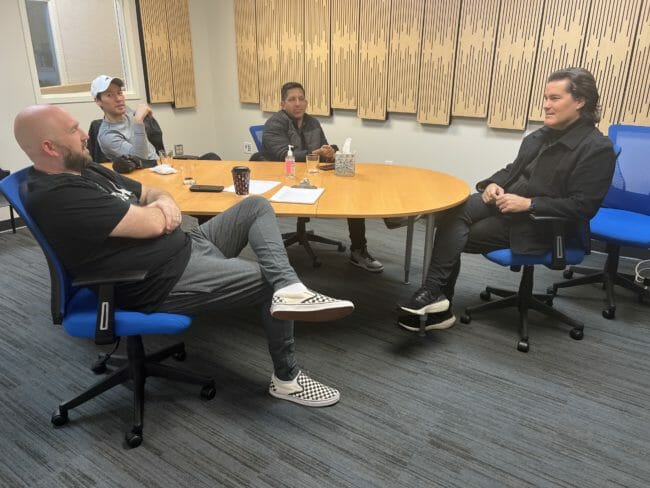 Zuill Bailey, artistic director of the Juneau Jazz and Classics Festival, says he is excited about the artists at this year's festival as they push classical music in new directions. Bailey says bands like Simply Three show that playing techniques for classic instruments like bass, cello and violin "literally have no limits."
In this conversation with Rhonda McBride, Bailey talks about his friendship with two of the festival's performers, Shelly Watson and Matt Herskowitz, whom he met when they were students at Juilliard.
Guests: Officer Jim Quinto and Chief Ed Mercer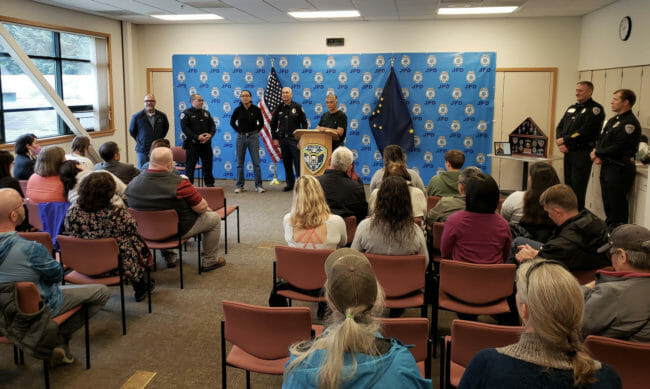 Officer Jim Quinto was not your typical police officer. He spent most of his 25 years with the Juneau Police Department on patrol. And although he was lucky enough to work in drug enforcement and other areas of the department, he says he enjoyed patrolling the streets the most – because it gave him the opportunity to establish relationships with people, so they can feel comfortable turning to him for help.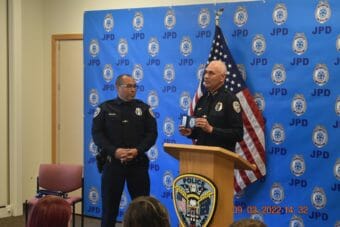 Quinto and his boss, Chef Ed Mercer, have a lot in common. Both are Alaska Natives and started working at the Juneau Police Department around the same time. The two sat down with Rhonda McBride to reflect on the changes they've seen over the years and why Quinto's job, patrolling downtown Juneau, might be a difficult task.
[ad_2]
Source link