Hi everyone! We're back with a brand new episode of our horror and sci-fi home media recap, and if you're looking to check out some fun stuff this upcoming Memorial Day weekend, maybe the releases of this week can help keep you entertained. If you haven't had a chance to check them out yet, the two Ouma with Sandra Oh and Matt Reeves The Batman arrive Tuesday via a variety of formats. The two Tobe Hoopers life force and James Wan clever are getting the 4K treatment this week, and somehow I missed the fact that there was a RoboCop TV series at some point, but coming out on Blu-ray and DVD this Tuesday. And on a bittersweet note, the Foo Fighters Workshop 666 also makes its home entertainment debut this week.
Other May 24 Blu-ray and DVD releases include #DeJennifer, Horror High, Moon of the Blood Beast, Feeders 3, and Town of Rott: The Other World.
The Batman (4K Ultra HD/Blu-ray/Digital, Blu-ray/Digital & DVD)
A killer targets Gotham's elite, sending The Batman on an investigation. As the evidence mounts, he must forge new relationships, unmask the culprit, and bring justice amid the corruption.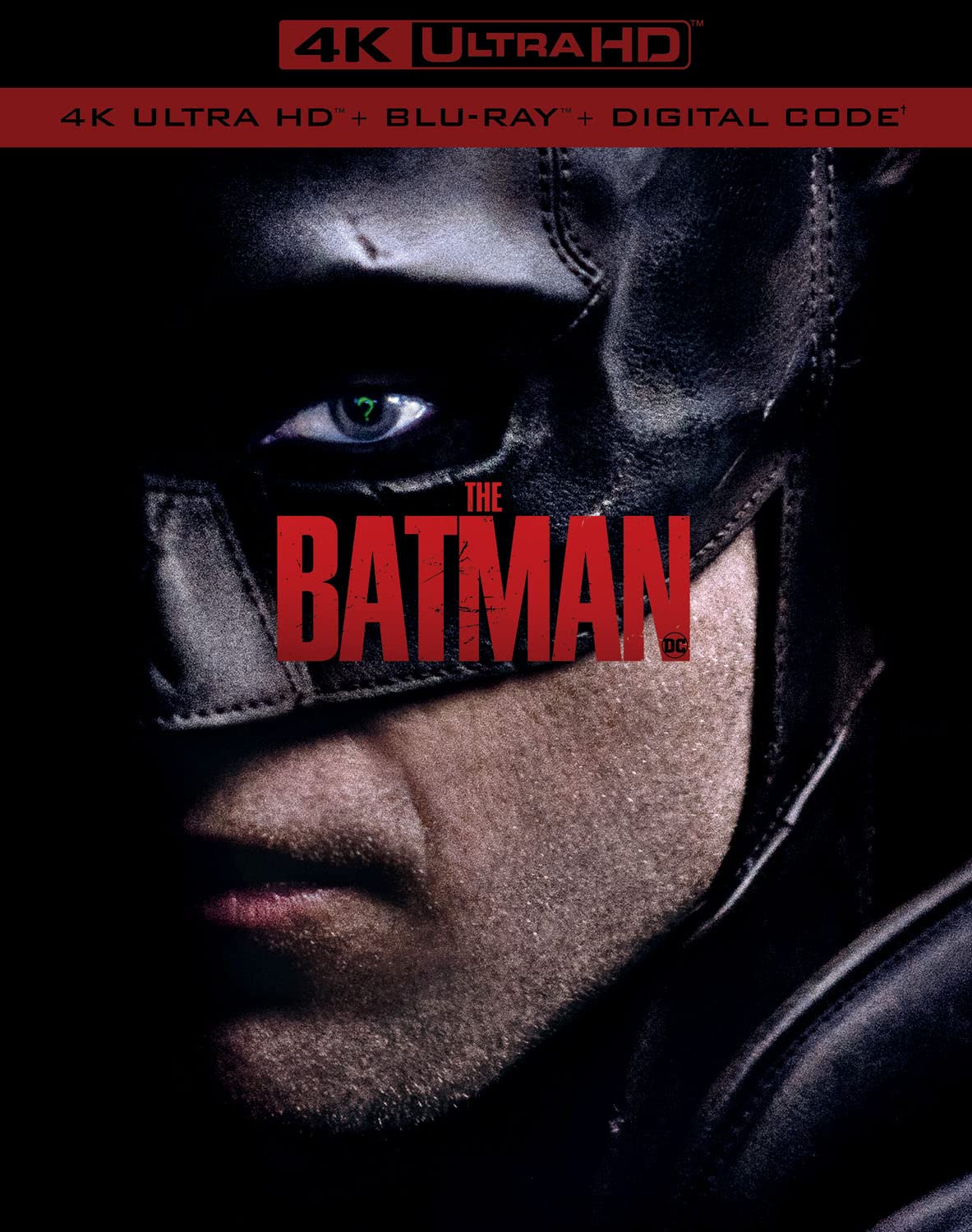 Life Force: 4K Collector's Edition (Scream Factory, 4K Ultra HD/Blu-ray)
A survey mission to Halley's Comet discovers an even stranger phenomenon: an alien spaceship! After a deadly confrontation, the aliens arrive on Earth, where their handsome leader begins a terrifying campaign to drain the life force of everyone she meets. Its victims, in turn, continue the cycle, and soon the entire planet is in mortal danger. And when the mission's sole survivor (Steve Railsback, The Stunt Man) sets out to destroy it, he comes face to face with the most charming and horrifying being he's ever known. Will he be able to destroy the lovely vampire…or will he become another victim of her fatal charm?
Bonus content:
2021 4K scan of original camera negative
Dangerous Beauty – Interview with actress Mathilda May
London Space Vampires – Interview with director Tobe Hooper
Calen's Curse – Interview with actor Steve Railsback
Teaser and theatrical trailers
Restoration on the 2018 4K Scan of the interpository
Audio commentary with Tobe Hooper, moderated by Tim Sullivan
Audio commentary with makeup effects designer Nick Maley, moderated by Michael Felsher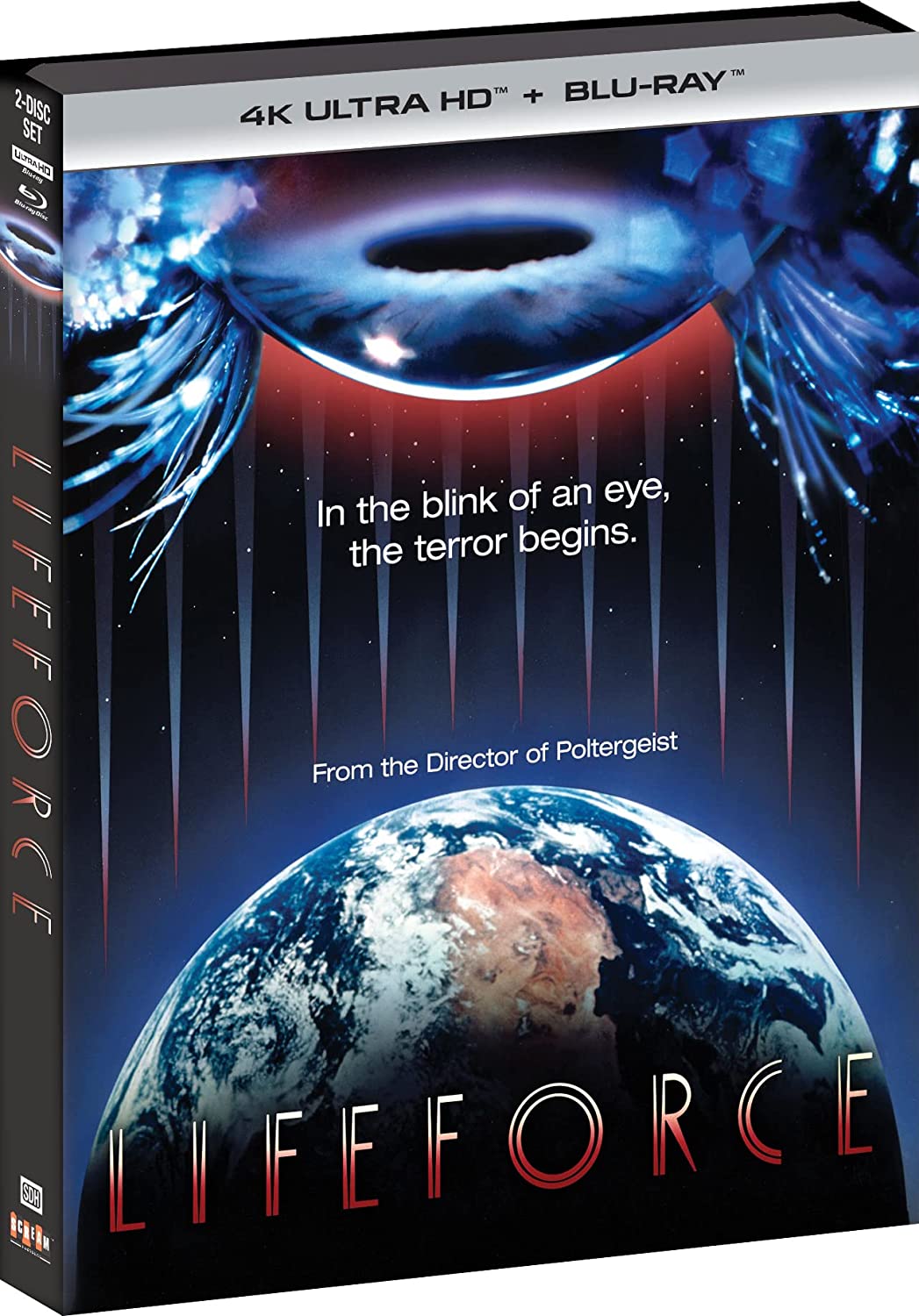 Smart 4K (Warner Bros. Home Entertainment, 4K Ultra HD/Blu-ray/Digital)
"Malignant" marks director James Wan's return to his roots with this original new horror thriller. In the film, a woman is paralyzed by shocking visions of gruesome murders, and her torment worsens when she discovers that these daydreams are actually terrifying realities.
RoboCop: The Complete Series (Liberation Room, Blu-ray & DVD)
Based on the classic 1987 film by Paul Verhoeven, ROBOCOP: THE SERIES stars Richard Eden (Shootfighter: Fight to the Death) as the titular cyborg.
"Delta City" (the project that OCP is trying to achieve in the movies) is now complete. Robocop/Alex Murphy (Eden) now works for the Metro South Police Precinct with his partner, Lisa Madigan (Yvette Nipar "21 Jump Street") and a new cast of supporting characters, including the precinct's Staff Sgt. . Stan Parks (Blu Mankuma, 2012), technician Charlie Lippencott (Ed Sahely, Maximum Risk) and an adopted orphan named Gadget (Sarah Campbell, Body Parts).
Beginning with the pilot episode (which uses an early script for RoboCop 2 as a basis), Robocop encounters several new enemies, including "Pudface" Morgan (James Kidnie, Bird on a Wire), Dr. Cray Z. Mallardo (Cliff De Young, The Craft), Commander Cash (Roddy Piper, WWE and They Live) and corrupt corporate executive Chip Chayken (John Rubinstein, The Boys From Brazil) in this action-packed TV series.
SPECIAL FEATURES:
Behind the Scenes Featurette
Cast profiles (Richard Eden, Lisa Madigan, Andrea Roth, Sarah Campbell and David Gardner)
From cinema to the small screen Featurette
The Future of Law Enforcement: The RoboCop Featurette Story
Lay down your gun: the Auto 9 Gun featurette
DISC 1:
The future of law enforcement
DISC 2:
DISC 3:
DISC 4:
RoboCop vs. Commander Cash
DISC 5: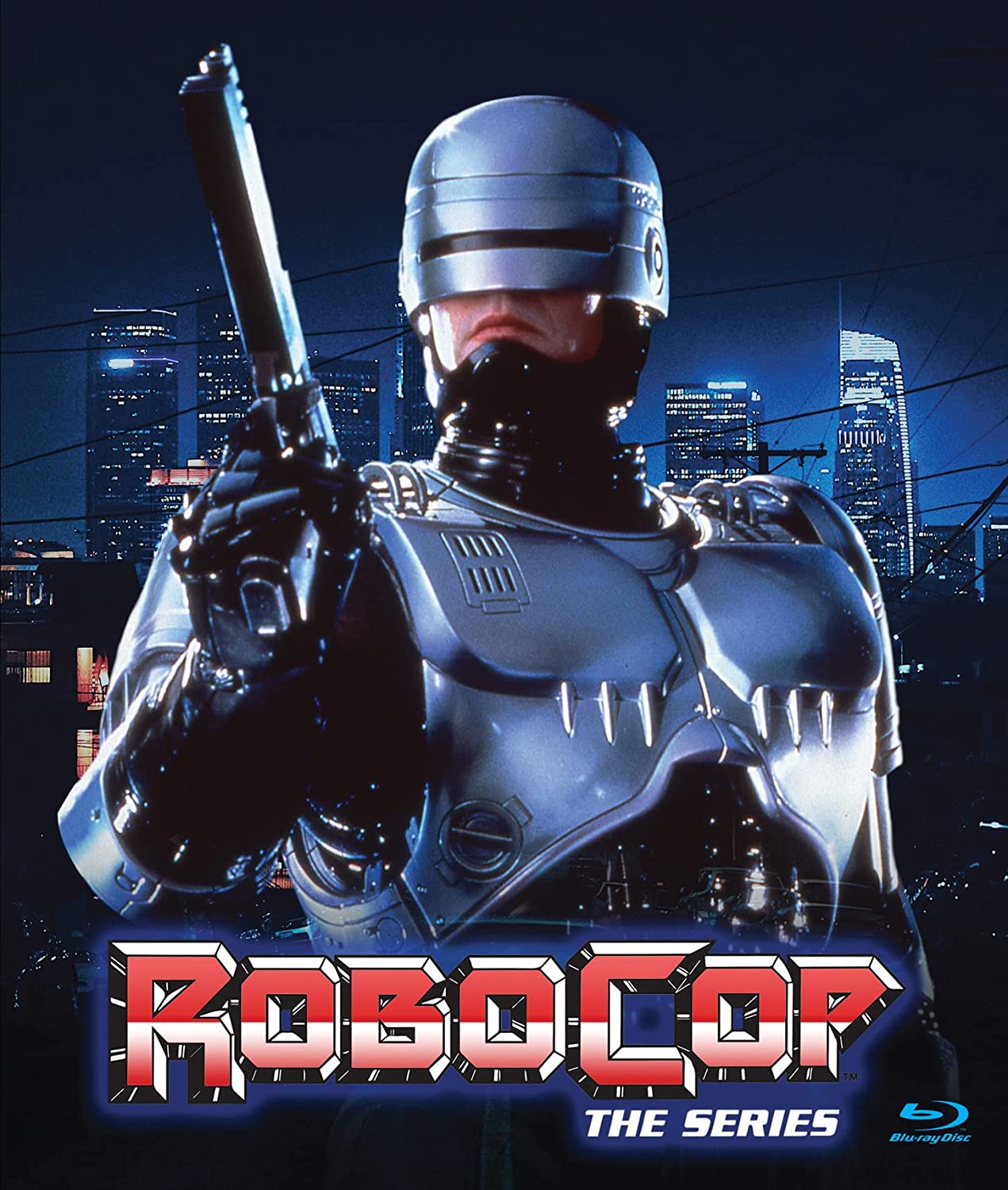 Workshop 666 (Universal Pictures Home Entertainment, Blu-ray/Digital and DVD)
At Studio 666, Rock & Roll Hall of Famers Foo Fighters move into an Encino mansion steeped in rock's macabre history to record their long-awaited 10th album. Once inside the house, Dave Grohl finds himself struggling with supernatural forces that threaten both the album's completion and the band's life.
Bonus content:
Digital copy of Studio 666 (Digital copy redemption code is subject to expiration. See product insert for details.)
Ouma (Sony Pictures Home Entertainment, Blu-ray/digital and DVD)
Umma, which is the Korean word for "mother," follows Amanda (Sandra Oh) and her daughter (Fivel Stewart) living a quiet life on an American farm. When the remains of her estranged mother arrive from Korea, Amanda becomes haunted by the fear of becoming her own mother.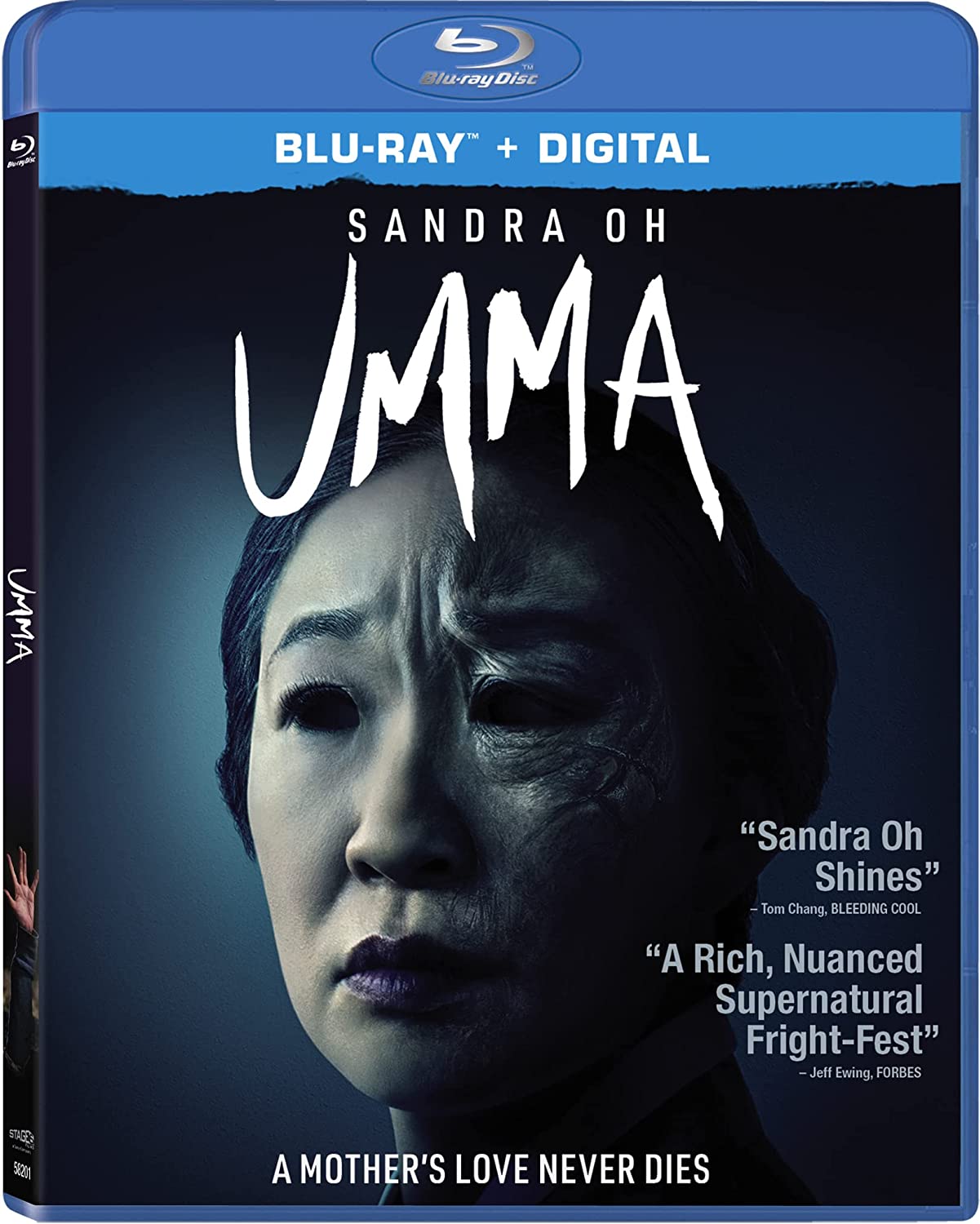 ALSO AVAILABLE THIS WEEK:
#FromJennifer (An entertainment medium, DVD)
Town of Rott: The Other World (Wild Eye Raw, DVD)
Feeders 3 (Wild Eye Release, DVD)
Horror High (ITN distribution, DVD)
Blood Beast Moon (Wild Eye Release, DVD)