[ad_1]
Aittala has been around since 1991 and in that time has developed a unique, progressive and memorable sound. With a solid core of doom metal, they add hints of power metal, sludge and traditional metal, a feast of variety that is on full display in their upcoming seventh album. "Live to Regret". Lyrically, the album chronicles a chaotic time for the band members personally as well as the world events unfolding alongside it. The band comments on the album:
"Aittala is extremely excited for fans to hear the new album 'Live to Regret'. The pandemic has been a stressful time for everyone, but it's even more stressful when you're dealing with an unhealthy relationship full of tension. and animosity on a daily basis. A lot of toxic energy fueled the writing of the album and became a kind of way to clear the mind of toxicity. We hope that fans will hear the pain, the pleasure and the passion that went into writing these songs. I think they will connect more with these songs than previous albums because they are more personal. Overall, we are very happy with the way the album turned out. This is definitely Aittala's best album to date and we look forward to continuing to develop it in the future!
The album has eleven tracks, each defying the limits of the rules of the genre. There's the thrash-inspired track "Cannibals" which confronts the ever-tightening grip of government surveillance and control. The muddy "Big Brother" – talks about the devolution/zombification of the human race due to technology. The smoky stoner infused with "Never Forget" talks about dealing with a toxic person and many more.
For Aittala, only enough songs are written for an album, so they don't have the problem of having to select some songs over others. During the songwriting process, only the best songs get beyond the idea stage, then they are developed and refined until the song is complete. As for the number of music fans to expect, there are no plans to stop writing and releasing new tracks.
An eclectic mix of metal, "Live to Regret" is recommended for fans of Baroness, Crowbar and Katatonia.
Listen to the album in its entirety via its premiere on Doom and stoned HERE.
"Live to Regret" will be available on November 7, 2022, via Exitus Stratagem Records and was produced by Eric Aittala and John E. Wooten IVwho also mixed the record and mastered it by Dave Harris at Studio B Mastering. Album cover by Mariano Pugliese.
Album pre-order: hypeddit.com/aittala/livetorregret
Music video – Collateral damage – youtube.be/Foh__WSHD4o
Lyrical video – Live to Regret – youtu.be/if-XCrJEy0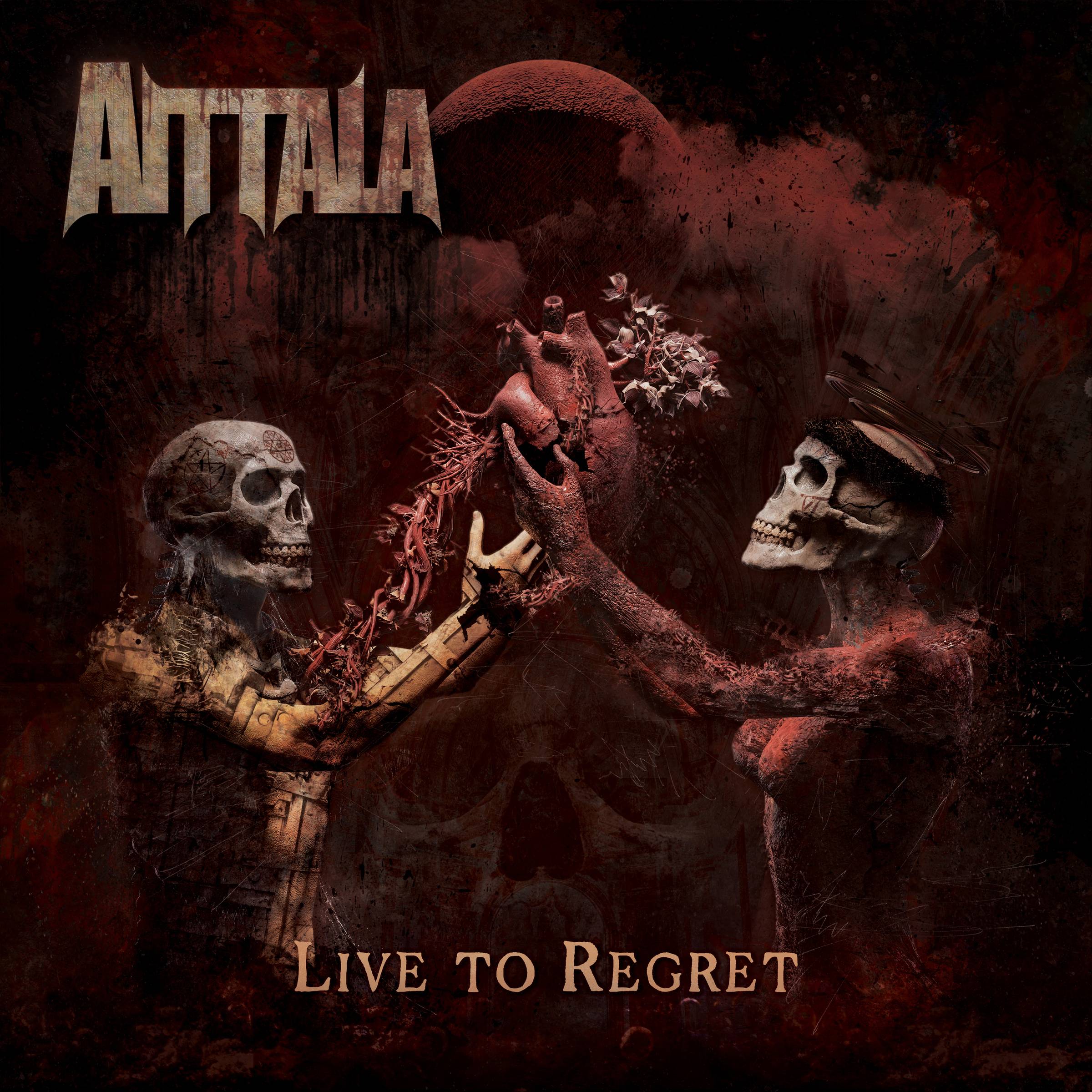 List of tracks:
1. Live to Regret – 2:49
2. Collateral Damage – 3:22
3. War of Attrition – 3:18
4. Holy – 3h35
5. Cannibals – 3:56
6. Betrayed – 3:26
7. Big Brother – 4:45
8. Dancing with Disaster – 3:35
9. Never Forget – 3:36
10. Pretty Good Alone – 5:03
11. Juliet (2022) – 5:24
Length of the album: 42:56
For more information:
www.exsrmusic.com
www.aittala.com
www.facebook.com/aittalamusic
www.instagram.com/aittalamusic
By the way: AITTALA (pronounced "EYE-tah-la") music crosses many genres of metal; it's hard to put it in one category. The sound infuses elements of classic heavy metal, doom, progressive, power, thrash and hard rock with lyrics drawing inspiration from the darker side of the human condition. The AITTALA sound has been cited for being unique, which is no small feat in the metal genre.
The first version of AITTALA was formed in 1991 while Eric Aittala was living in Holland. With fellow American Tim on vocals and Dutch bandmates Ed (drums) and Jon (bass), the band have become a staple of the Dutch metal scene.
With the release of the 3-song EP "Selling Heaven" in the summer of 1993, AITTALA opened for bands such as THE GATHERING and SADIST. Unfortunately, as the demo started to create a buzz in the underground European metal scene, Eric had to return to the United States and disband AITTALA.
Over the next decade Eric played in many bands (TRIBE, MAGNETHEAD, DWELL) and lost focus on AITTALA.
Towards the end of the 2000s, Eric decided it was time to refocus his efforts on the AITTALA brand. From 2009 to 2016, AITTALA released 4 full albums: 'Bed of Thorns' (2009), 'Haunt Your Flesh' (2011), 'Effigy' (2014) and 'American Nightmare' (2016). Each album features a natural progression of songwriting and lyrical content, but retains the core AITTALA sound and evolves it.
In 2019, AITTALA signed with Curtain Call Records and released the band's fifth album "False Pretenses". These were ten new songs that not only continued the evolution of heavier yet catchy songwriting, but sonically as well. AITTALA used a totally different approach to recording, mixing and mastering to create AITTALA's best album to date.
AITTALA's current lineup consists of Gary 'Zeus' Smith (THE FIFTH, ex-MR BLACKWELL) on drums and Ali Lugo (ex-AGE OF DESPAIR) on bass.
They continue to write, record and tour to bring AITTALA to the masses with plans in 2022 to release their sixth studio album titled "Live To Regret" which will be released through Exitus Stratagem Records label.

[ad_2]
Source link